Dearest Folks:
I suppose that before you even opened this letter you guessed the good news.  Yep, I'm using my new pencil and stationary from it.  The box came only 15 minutes before my guard duty so I had to laboriously and impatiently bide my time for four hours until I could get back to open it.  I took a hurried peek just before and managed to pull out the picture of Nancy.  The box was in good shape and surely there could be nothing missing for all there was in it.  Well after guard tour I came back, lit a couple of candles and began to explore it's depths.  I walk guard again tonite from 4 am to 8 am and in the morning will make sure my eyes aren't fooling me.  I don't know how to start to tell you how I feel about it.  I opened it by myself in the tent and as I hurriedly opened package after package I really felt like crying a little.  You went out of your way and spent a lot of time and money getting it together and such devotion and love I feel I hardly deserve. The army is a place where you stop and think a lot and I've done plenty.  I feel so physically far away from you tonite and with no furloughs in sight, don't help the situation much.  I could get very sentimental but I know that would make you feel low.  I wonder how you tolerated for a long, long time my disrespectful and unkindly acts and words and I just hope that I make the same kind of father to my children as my dad and as my wife will to my children.
I have the watch in my pocket, the pencil in my hand and the stationary in my lap and I'm going to wear the sweatshirt when I get up at three in the morning.  It'll be plenty chilly.  Everything is so very practical and I'll use them all the time.
Of course the cake was a little hard but 'happy birthday' stood out plainly.  I think those two words touched me the most.  The candy is still good.
Well mom and dad, my candle is about a half inch long and I've got to get up at three so I better stop soon.  Thanks to every one of you a million times over for everything.  I'm positive the box was untouched.
Goodnite and I've got to say it again, thank you all.
Love,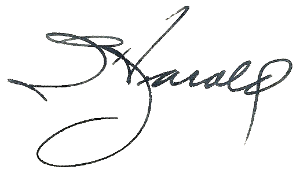 I'll send you some pictures tomorrow.